Host any webpage on
your domain
Elfz enables you to attach custom domains to content on third party sites like Notion, Airtable, Google Docs along with custom code, password protection, CTAs and more.
Works standalone and with every web platform
No-code Conversation app builder
The only platform you will ever need to build chat bots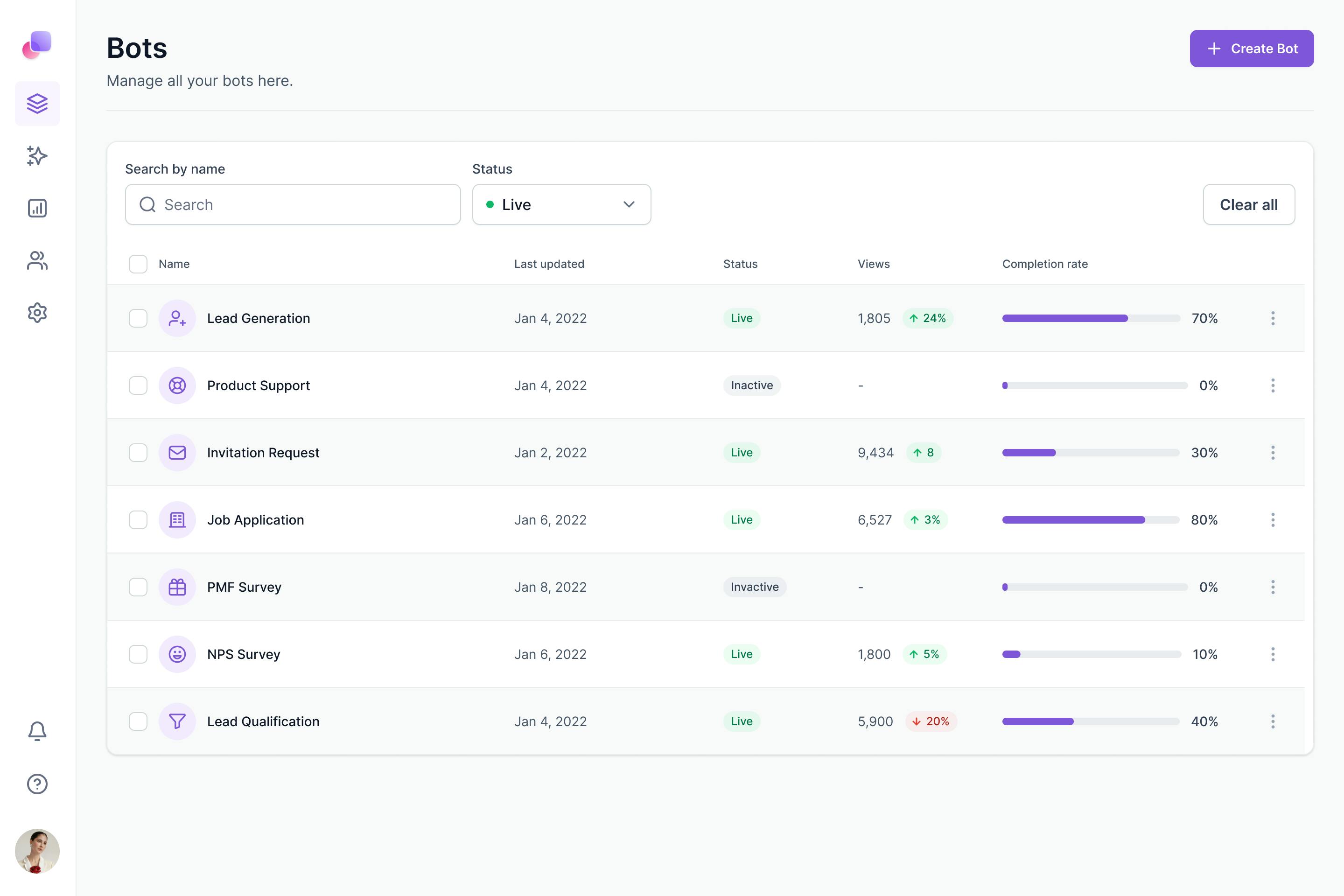 Build without code
With our intuitive drag and drop interface you will be creating chat bots in no time.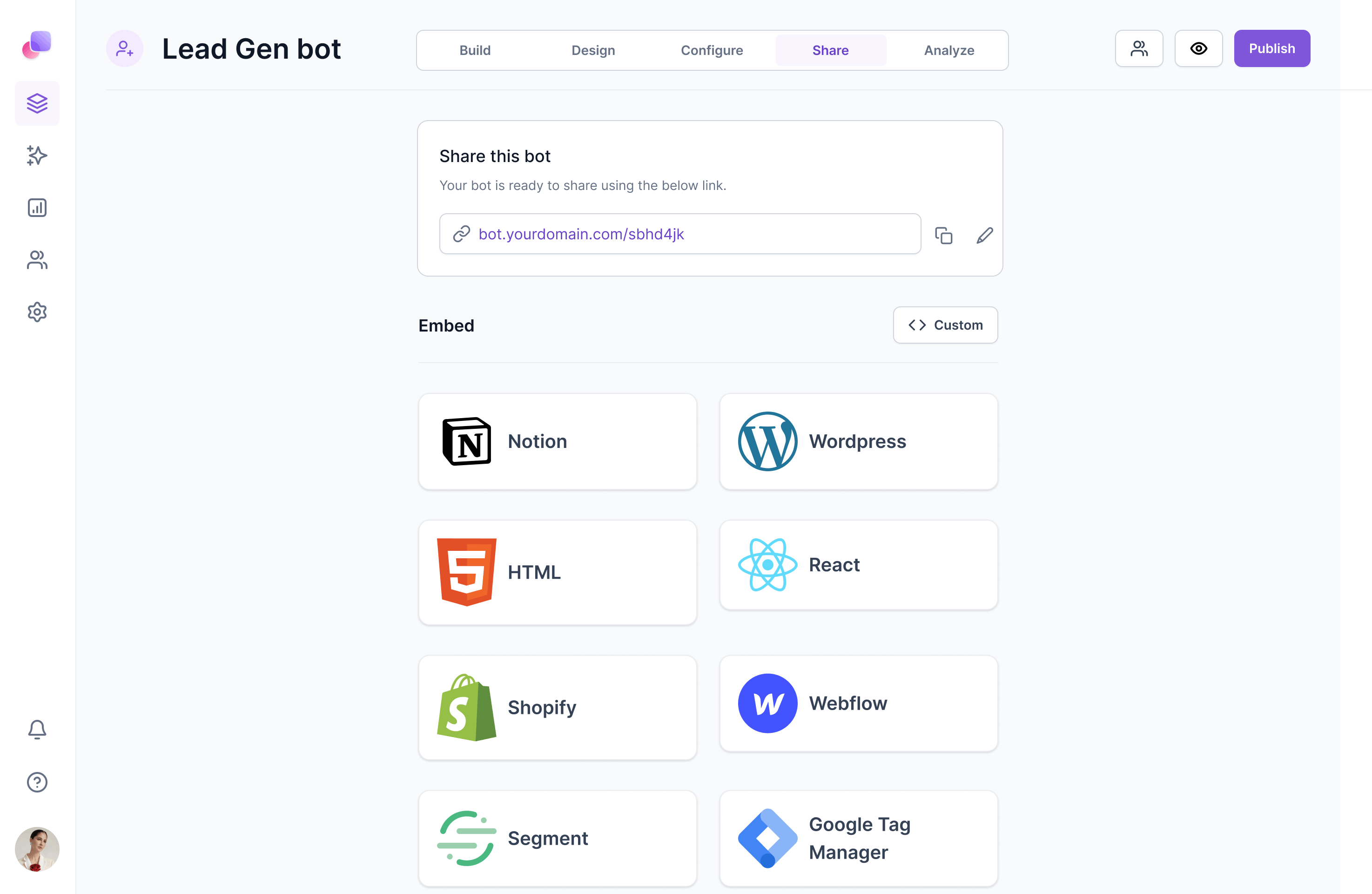 Customise it to your will
A powerful visual interface allows yout to customize the design and behavior of your bots. You can not only change colors and graphics but also control how the bots are triggered whether as popups or emebeds or via button clicks and chat icons.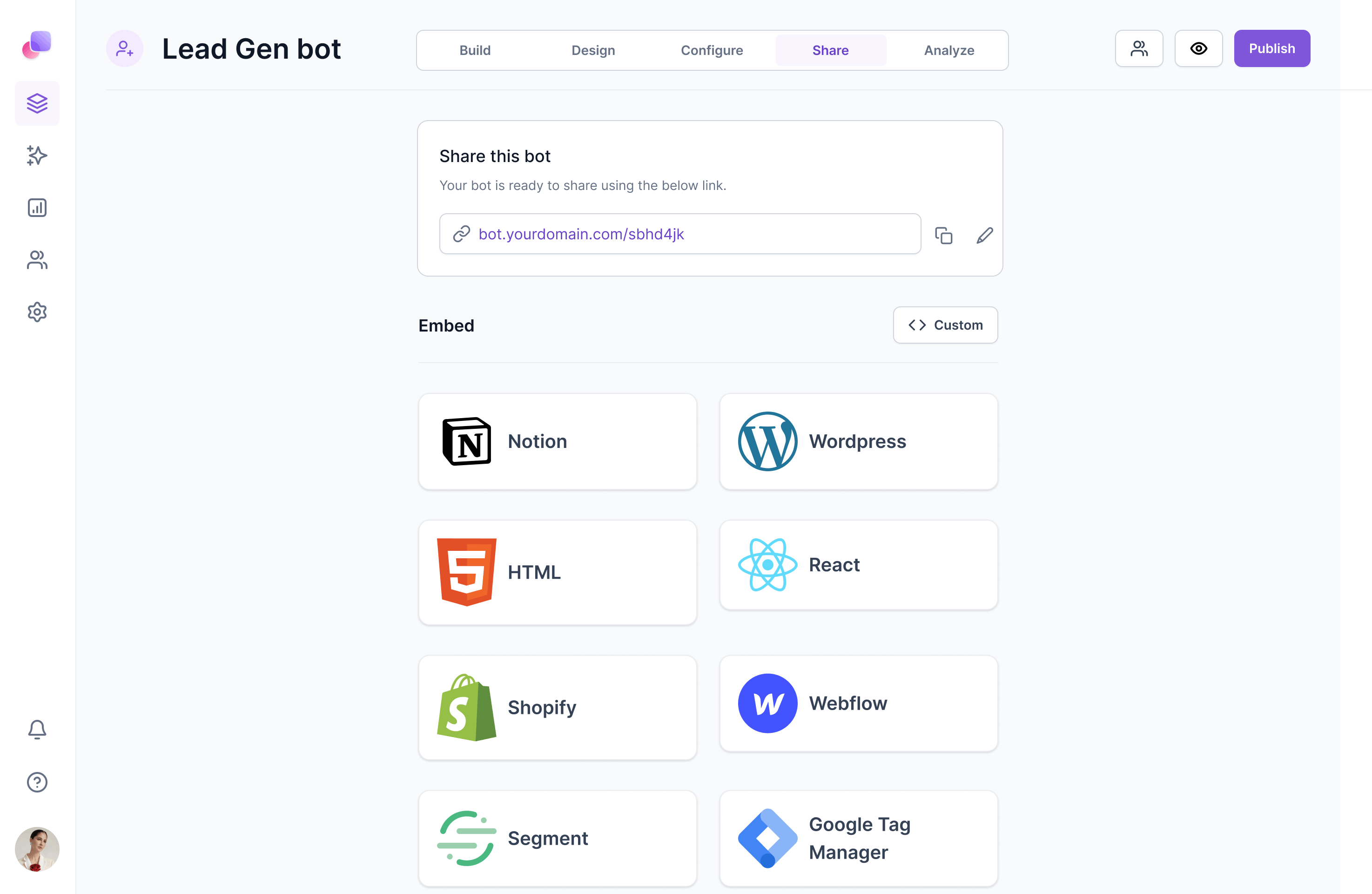 Embed anywhere
You can add elfz chat bots to any web or mobile project not matter what technology you use. You can also share it as it is using cusomisable links.
Access result realtime
Chatbot interactions and engagement are instantly accessible within app and via connected apps like notion, excel, google sheets or airtable.
Elfz Features
Fully featured no-code conversational apps builder
No-code
Build powerful bots without writing single line of code.
Customizable
Elfz bots are high customisable from design to view behvaiors
Custom domains
Bring your own domain to be on brand. Bring your own domain to be on brand.
30+ blocks
Create powerful bots with blocks ranging from text inputs to file attachments.
Custom code
Add custom html and css to for further customisability
Team collaboration
Add your team members to allow them to build and customise bots alongside you
Got a Question? We've got answers.
Frequently Asked Questions
How does it work?
Drag and drop blocks to build the chat bot as per your requirements and then use the link to provided to share it to collect information. You can also embed the bots anywhere or trigger them from button or pills placed on your websites and apps.
Can I use it on any website or app?
Yes! You can use Elfz on any website or web app irrespetive of the technologu used to built them. We also support iOS and android apps.
Where is my data stored? Is it secure?
We store all your data securely using industry standard encryption both in transit and at rest. Your data is processed and stored in the AWS cloud on SOC 2 and HIPAA conmpliant systems. We operate in AWS data centers in North Virgina, USA. As part of our enterprise plan, you can choose to store your data among data centers in North America, Europe and Asia.
What is the pricing? Are their any long term commitments required?
We have a pay-as-you-go pricing model and charge you monthly. You do not need to commit to annual plans. We have built cutting edge session recording tech that allows us to collect and sotre data economically which allows us to price our product at an affordable price for both startups and high traffic products.
Build conversational bots to replace your boring forms for free.